Lourdes-Tarbes Cheapest Fares
The lowest fare found to Lourdes-Tarbes (LDE) was £264 with Air France. The fares shown here are the lowest flight prices to Lourdes-Tarbes obtained in actual searches by Just The Flight customers. To search and book flights to Lourdes-Tarbes in 2022 and 2023, please enter your requirements and click the search button above.
Fête de Lourdes marks the arrival of Summer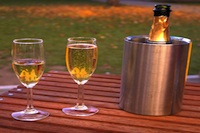 Every year during the months of June and July, the French town of Lourdes is buzzing with the celebratory atmosphere of its annual summer festival. The Fête attracts many visitors from all over the world, and this is a great time to visit the area.
Throughout the festival a variety of cultural activities, festivities and performances take place in the town, so there is plenty to see and do. The programme includes events and activities as diverse as folk dancing and star gazing, and visitors can spend hours browsing the special antique markets or listening to performances by top-flight musicians. The Fête has a great range of things to experience, so there is sure to be something perfect for everyone.
Well-known throughout the world as a major site of Catholic pilgrimage, this area is a fascinating place to visit at any time of the year. During the summer festival however, tourists get an unmissable chance to absorb the culture of the area and join in a traditional celebration. It is the perfect opportunity to experience a classic French party atmosphere, and is made even more attractive by the beautiful weather that the Pyrénées enjoy in June and July.
The town is easy to reach from Europe, with flights landing regularly at the nearby Tarbes-Lourdes-Pyrénées Airport, so visitors should have no problem getting to the festival. International cities with flights directly to the area include London, Paris, Brussels and Rome, all of which provide connections to other parts of the world..