Nantes Cheapest Fares
The lowest fare found to Nantes (NTE) was £64 with EasyJet. The fares shown here are the lowest flight prices to Nantes obtained in actual searches by Just The Flight customers. To search and book flights to Nantes in 2021, please enter your requirements and click the search button above.
The Rendezvous De L'Edre is a Unique Jazz Festival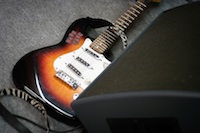 The Rendezvous De L'Edre is a popular destination in Nantes, France every September. One of the most unique things about the festival is that it combines jazz music with a colourful Regatta featuring boats from all over France. You will be sure to enjoy the free entertainment offered during the Festival, as well as the walks along the riverfront area.
Both amateur and accomplished jazz musicians play during the free concerts held along the river walk. Many are well known internationally, as well as in the Nantes, France area. The types of jazz that you will hear range from traditional-style jazz to blues and electrojazz.
Several key places in Nantes are used as venues for the free concerts. The Morand Bridge is one popular spot, and Western Loire is another. All of the places where concerts are held are within easy walking distance of each other for your convenience.
One feature of the Festival is the number of boats that are lined up along the river for the Regatta. These boats are from all over France, as well as several other European countries. Visitors are likely to see several luxury boats, in addition to sailboats used for racing.
Travellers who arrive for the Festival will also want to tour the city's maritime destination. A replica of an 18th century barge is available for half-hour rides. If you would like to try sailing, a smaller version of the sailboats the Rives de Loire Model Sailing Club has model boats available for racing.