Tunisair Flights and Routes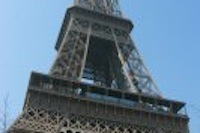 Tunisair scheduled network covers more than 30 countries and more than 44 destinations. These include Western and Eastern Europe and the Middle East.
Tunisair, the national airline of Tunisia, has announced plans to strengthen and extend its services to France. The airline intends to operate an increased summer service between Tunisia and France, beginning in 2011. Additionally, a new partnership with French tour operator, FRAM, will strengthen opportunities to tap into the winter tourism market for both organisations.
Beginning in the summer of 2011, there will be an additional 22 flights per week between Tunisia and France. The service between Tunis and the French cities of Paris, Toulouse, Strasbourg, Nantes, Nice and Marseille will be increased by 15 flights per week. A Tunisair spokesperson stated that the company had redoubled its efforts to try and meet the expectations of its customers.
The three year partnership agreement that has been struck between Tunisair and FRAM will benefit both holidaymakers and corporate travellers alike. The two companies initially began working together over 30 years ago, when FRAM was listed as Tunisair's first partner in the French Market. In 2010, the French tour operator achieved sales of around €18.8 million in collaboration with Tunisair. The President and CEO of the airline, Chattaoui Nabil and Cachin Antoine, President of FRAM, were both eager to reinforce the cooperative and privileged relationship that existed between the two companies.
The close links between Tunisair and France is not a new development for the company, however, as it was founded in 1948, when the Tunisian government reached an agreement with Air France to become the airline's major partner. As time passed, Air France's involvement in the airline was deliberately reduced in order to increase Tunisair's autonomy.