Jeddah Cheapest Fares
The lowest fare found to Jeddah (JED) was £390 with Middle East Airlines and the cheapest direct flight was £484 with British Airways. The fares shown here are the lowest flight prices to Jeddah obtained in actual searches by Just The Flight customers. To search and book flights to Jeddah in 2022 and 2023, please enter your requirements and click the search button above.
Travel Through Jeddah This Hajj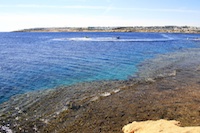 The city of Jeddah is located on the coast of the Red Sea, and is Western Saudi Arabia's largest and most exciting urban centre. Jeddah also stands as the gateway to Mecca, Islam's most holy city. Consequently, the Hajj, the famous annual Islamic pilgrimage, passes through Jeddah each year. The Hajj is the largest pilgrimage in the world, and to experience it in Jeddah is truly unbelievable.
The Hajj is a religious duty that each able-bodied Muslim must fulfil at least once during their lifetime. During the trip, pilgrims join processions of hundreds of thousands of fellow believers who converge on Mecca for the entire week. A series of rituals is performed that includes walking seven times around the Kaaba, running between the hills of Al-Safa and Al-Marwah, drinking from the Zamzam well, observing a vigil on the plains of Mt Arafat and the ritual stoning of the devil.
Jeddah has established a reputation as a cosmopolitan and tolerant city and has seen many expatriates from around the globe make it their home, bringing with them diversity and a richly varied culture. Jeddah is the largest port on the Red Sea, making transportation to the city easy, either as an excellent stop-off point on the way to Mecca or a destination in its own right. Jeddah is the principal gateway to both Mecca and Medina, two of the most religiously significant cities within the Islamic faith, and as a result the city is a key destination for the many people who seek to travel to these spectacular places every year.