Dammam Cheapest Fares
To search and book flights to Dammam in 2022, please enter your requirements and click the search button above.
Dammam, Ancient Saudi Arabian Culture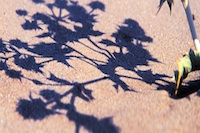 Dammam is the capital of the Eastern Province of Saudi Arabia; it is also an important port and industrial hub. This burgeoning tourist destination is served by the largest airport in the world, the King Fahd International Airport. Dammam is clearly a historical area, with tombs and the ruins of houses that were constructed over two thousand years ago. The city has an arid climate, very hot in summer and warm even in winter. There is very little rainfall in this region and summer dust storms roll in from the deserts of the Arabian Peninsula.
The type of food eaten here is varied, though Hejazi cuisine, which includes such as Madhbi, stone-grilled chicken; Magliya, a local version of Falafel and Saleeig, made with milk rice, all being popular. The large number of immigrants to the city has meant there are many international food chains present and they operate alongside Chinese, Indian, Italian and French restaurants. Local fast food chains also exist, including Abu Nawas, which mainly serves broasted chicken.
The city has lots of sports venues; for example, there is the multi-purpose Prince Mohamed bin Fahd Stadium, which is mainly used for football and has a capacity of 35,000.
One of the most popular tourist destinations in Dammam is the Corniche Dammam. This is part of a seaside project that stretches from Aziziah Beach, all the way to Tarot Island and has expanded greatly in recent years. It offers a panoramic view of the region and features huge modern art exhibitions. There is a large area within the Corniche, which is designed for leisure activities and sports. Water sports are centred on the Coastal City.