Cheap Flights to Bahrain (BAH) from UK Airports
Book flights to Bahrain
Bahrain Cheapest Fares
To search and book flights to Bahrain in 2022 and 2023, please enter your requirements and click the search button above.
Bahrain Revs Up for Grand Prix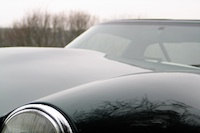 Bahrain was officially declared a kingdom in 2002, and is ruled by the wealthy Al Khalifa family. Located in the beautiful Persian Gulf, the entirety of the kingdom includes some 33 islands. It is the largest of these – Bahrain Island – that plays host to some of the world's most impressive motorsports and Formula One events.
The area is becoming more and more well known for its involvement in racing. The first decade of the new millennium saw the kingdom play host to several different Formula One and motorsport events, including the Gulf Air Grand Prix in 2004 – the first such event ever held in an Arab country. Bahrain was set to continue its hosting of Formula One events into the 2010s, but the 2011 Grand Prix was unfortunately cancelled – a thorough disappointment for fans of the sport. The country now hopes to resume its position as host over the next few years.
The country may only be known to some as the motorsports capital of the Middle East, but there is so much more to it than racetracks alone. Being made up of so many islands means a coastline spanning a great many kilometres, and the kingdom has also been described as one of the most authentically Arab countries in the world. Combining its sense of cultural authenticity with its new and exciting start as a kingdom, and not forgetting the gorgeous landscape and surroundings, it is no surprise to discover that the area is attracting more and more tourists each year.