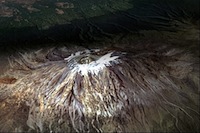 Book cheap flights to Tanzania by selecting an airport destination in Tanzania below. Compare flights to Tanzania from over a hundred airlines worldwide and book online with us today.
Tanzania is the largest country based in East Africa and is bordered by many countries including Kenya, Uganda, and Rwanda.
The capital city of Tanzania is Dodoma and some of the other cities include Dar es Salaam, Arusha, Kigoma and Mbeya.
Tanzania is known as one of the world's oldest known inhabited areas where fossil remains of humans have been found dating back over two million years.
Places of interest to visit in Tanzania include Moshi, Dodoma, Morogoro and Mwanza. The main airport in Tanzania is the Julius Nyerere International Airport. Moshi is situated in the mountain region of Tanzania and climbing Mount Kilimanjaro would be the obvious reason for visiting this city. Dodoma is located in central Tanzania and was designated as the capital in 1973, there are two places of interest here, and these are Bunge and Ismaili Mosque.
Things to do in Tanzania include hiking the Lion Rock, excursions, swimming and going to the gym. Morogoro is located in the central region of Tanzania and there are many old German buildings in Morogoro dating back to the colonial period with places of interest including the Hindu Temple, the main market is colourful and interesting and The Chilunga Cultural Tourism Program. The shores of Lake Victoria make an interesting walk and are very popular with the locals.
The major industries in Tanzania include agriculture, mining and refineries.