Dar Es Salaam Cheapest Fares
The lowest fare found to Dar Es Salaam (DAR) was £472 with KLM. The fares shown here are the lowest flight prices to Dar Es Salaam obtained in actual searches by Just The Flight customers. To search and book flights to Dar Es Salaam in 2022, please enter your requirements and click the search button above.
Mzalendo Halisi Music Festival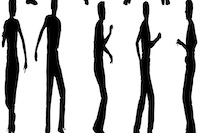 The music festival in Dar es Salaam presents traditional and contemporary music with the aim of keeping alive local music traditions in and outside the country. Every June, more than 100 performers take to the stage at the Mzalendo Halisi Music Festival to perform traditional Tanzanian music and dance, with performances every evening. During the day there is a cultural market to enjoy as well as art exhibitions. Tourists will also get the chance to buy traditional produce.
The participants in the festival look to Tanzanian history and culture to provide them with inspiration, with dances and music from across the tribes of Tanzania used in composing their acts.
Dar Es Salaam, Tanzania's largest and richest city (and former capital) is now a significant port and tourist destination. Situated on a beautiful tropical coastline, the nearest beach to the city is Oyster Bay. Dar Es Salaam is a city seeped in history and shows cultural influences from Germany, Africa, Asia and Britain. The north of the city has quiet areas with tree lined boulevards, whilst the centre is a bustling area with the colourful Kariakoo Market and the clock tower. Among the attractions near this fascinating destination is the Makubusho Village Museum, which shows all the different kinds of housesthat have been built by the various ethnic groups in Tanzania. The museum also offers Ngoma dance shows on some afternoons.
The Asian business district offers the best shopping and restaurants in the city, with shops selling carvings, pottery, clothing, paintings and batiks.
The Dar Es Salaam airport has flights arriving from across Africa and Europe on a daily basis, making this a convenient location for all.