Gap Year Travel

The credit crunch and bleak employment market has led to an increase in the number of Brits taking gap years abroad, it has been claimed.
Gap year travel 'on the increase'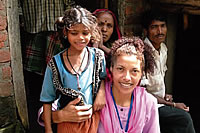 With the UK job market in a sorry old state, thousands of people are packing their bags and jetting off to warmer climes, it has been revealed.

It seems that the economic downturn has led to an increase in the number of Brits taking gap year breaks abroad and volunteering with charities in a bid to boost their CVs.

Speaking recently to the Telegraph, Tom Griffiths, founder of Gapyear.com, said Brits would rather travel abroad on a tight budget than scrimp and save in rainy old Blighty.

"We have seen 28-year-old solicitors who have been made redundant opt to go travelling for a year in the hope that when they return the job market will have picked up," he said.

The number of graduates heading to destinations such as Australia and India is also set to increase this year, with many unlikely to secure a job following university.

Philippa Smith, head of marketing at travel specialist AV, said the company has seen an increase in people opting to take breaks of six months or longer. She suggested that people are using the recession as an opportunity to travel and acquire new skills, putting them in a better position when the job market recovers.

"Students realise it could well be worthwhile to take a gap year that is properly structured. It could be highly important, not just to add to a CV, but in a young person's understanding of the world and what is going on in it," she added.
Top destinations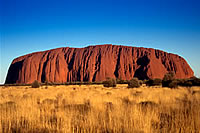 Mention the words 'gap year' and Australia immediately springs to mind. According to the Real Gap Experience, it is an excellent choice, particularly for first time gappers.

Fantastic weather, laid-back attitude and the lack of a language barrier make Australia extremely appealing. For those looking for paid work, it is an excellent place to start out.

Meanwhile, travellers keen to explore the great outdoors should head to New Zealand, the website advises.

"If you are into the outdoor life then New Zealandshould definitely be towards the top of your list of potential gap year travel destinations. New Zealand boasts some of the world's most beautiful landscapes and is great for trekking and, for that matter, just about any other outdoor pursuit you can think of," the organisation said.

Other top destinations include Latin America, which is particularly appealing to those on a tight budget, as well as North America and Canada.
Paid work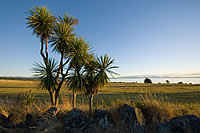 If you don't have a large redundancy package or a trust fund, then the chances are that you may have to get your hands dirty and do some work during your gap year.

Doing paid work is a great way to supplement your spending money, meet new people and gain valuable experience. Let's face it, waiting tables in Sydney has got to be more appealing than serving scampi in your local Beefeater.

If the prospect of travelling halfway across the world and finding a job seems like a daunting prospect then have no fear. There are plenty of organisations willing to provide help and advice.

From £349, the Real Gap Experience will put you up in a hostel down under for a week and provide you with all the tools you need to find a job. Packages generally include internet access, tax advice, details on how to get a bank account, a sim card and mail forwarding facilities.

Similar packages are available for those looking to find paid work in the US, with experts on hand to provide advice on visa processing and how to gain employment.
Volunteering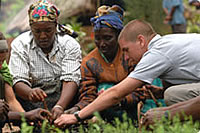 If you're looking to boost your CV and do something worthy whilst on your travels, then volunteering could be the best option for you.

There are plenty of packages and options available, with everything from community projects to conservation on offer.

Professional placements can also be organised through companies such as Gapyear.com, with options including working as a journalist in Mexico and taking a law internship in Ghana.

Volunteering breaks are available from upwards of a week, which means that you don't have to quit your job and buy a round-the-world ticket in order to get in on the action.

Packages often do not include flights; however, with many long-haul carriers slashing their fares to destinations such as the US and South Africa, there has probably never been a better time to get away.

A fortnight volunteering with an organisation such as I-to-I on a wildlife programme in India starts from just £395 and includes accommodation and all meals, as well as in-country orientation and 24-hour emergency support. And, although you will need to pay for flights, £1,000 should comfortably cover everything.

So, what are you waiting for? Leave the recession behind and follow the sun.