Fly away to a year out

Britons are taking a year out of their studies or work in their droves these days, increasingly attracted by the prospect of spending 12 months away from the grind of normal life. But where exactly are these people going - and what are they doing?
Not just for students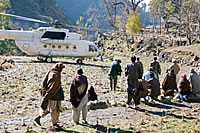 The notion of a gap year is traditionally associated with students wanting to take 12 months out before going to university or with graduates desiring a long break before entering the world of work. However, Britons who have been working for several years are also choosing to take sabbaticals in order to widen their skills base and see the world before settling back into life in the UK. A survey carried out by Direct Line in 2005 found that 6.2 million workers have taken a career break to go travelling, with 76 per cent of respondents considering doing so in the future.

A year out doesn't necessarily mean having one long holiday. Gappers, as they are sometimes called, jet off to destinations around the world for a variety of reasons. It could be that they want to gain work experience in a number of different fields and locations to make their CV stand out when applying for jobs back home. Or they may be of a charitable nature and want to make a difference by volunteering in places where their help is most needed.

More often than not, however, the basic desire to see more of the world is the main driving factor for those seeking to spend time away from normality.
The traditional destinations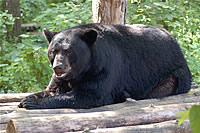 Far-flung destinations towards the east are often cited as the most popular places that gappers travel to. South-east Asia - along with India - is perhaps the most mentioned location in this context, with the relative low cost of staying in and travelling between the likes of Thailand, Singapore, Indonesia, Malaysia, the Philippines and Vietnam appealing to backpackers in particular.

While these countries are all great places to visit for a sun-soaked or culture-filled holiday, many Britons are using their gap year to help with reconstruction efforts following the devastating tsunami in December 2004. Indonesia, Malaysia, Thailand and Sri Lanka were among the worst hit countries, and there is still plenty to be done to help get communities in these areas back on their feet.

Elsewhere, other traditional destinations for gappers include Australasia, which is particularly attractive due to its climate and the fact that British visitors can already speak the language there. Gap year travellers visiting Australia tend to take in the major cities, such as Sydney, Perth and Adelaide, while undertaking seasonal jobs - such as fruit picking and packing - and making trips to the outback and less well-trodden areas.

Heading back towards the west, spending a year in North America is also especially popular. Summer camps in both the USA and Canada offer one way in which Britons can pick up leadership and other skills in a holiday-oriented setting. These often involve children and teenagers staying in a self-contained camp setting for a number of weeks or months while engaging in a number of physical and creative activities such as sports and arts and crafts. The camps often need onsite counsellors or leaders to help things run smoothly and people on gap years or sabbaticals are usually able to apply for these positions.

Closer to home, Europe offers a wealth of holiday and work opportunities for British travellers. You could take a course in teaching English as a foreign language (TEFL) and share your skills with students in countries as diverse as Spain, Germany, Italy, Belgium and Norway while also earning a penny or two to spend on well-deserved mini-breaks elsewhere. Again, volunteer projects are plentiful on the continent, with some examples including conservation, wildlife and environment-related schemes.
The up and coming hotspots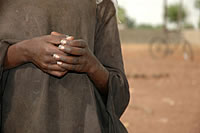 Why not head somewhere a little different and do something you probably never dreamed you would ever do? Africa is one of those destinations that tend to be associated with volunteering for charities, but there's much more to this region than meets the eye. You could carry out a tour of the continent and take in the natural sights of Kenya, Ethiopia and Tanzania, before heading for the bright lights of the major South African cities, including Cape Town, Johannesburg and Durban, followed by seeking work or volunteering opportunities.

Go a bit further east and you'll come to the Middle East, a region that is widely recognised as being one of the fastest growing holiday destinations in the world. Key places here include the United Arab Emirates, Egypt, Oman and Yemen, with much to see and do in all of these locations. Again, a TEFL qualification would be a boon here as locals are increasingly keen to brush up on their English skills - and you could learn a thing or two by taking up Arabic to help you better understand your surroundings.

Elsewhere, eastern Europe and Russia may not be the first places you think of when considering a break abroad, but they do provide a challenging environment in which to build up a set of skills through charity and paid work. Volunteer work in these locations can range from looking after homeless children and working in youth clubs to helping out in hospitals. The ups and downs of the political climate of Russia and some of the less developed eastern bloc nations provide a real contrast to life in the UK - making a year out or sabbatical there even more eye-opening.
Before setting off...
Of course, as with any major project, it is strongly advised that you undertake all of the necessary research before jetting off - particularly if you're heading to somewhere politically unstable or if you're travelling on your own. The Foreign Office has information on which countries to avoid or be specifically cautious about and should be the first port of call before impulsively jumping on a plane to an unfamiliar destination.

You'll also need to check whether you need work visas or permits before entering the country in question, and as with any overseas holiday make sure that you're up to date with the relevant vaccinations.

All that aside, a year out can be one of the most rewarding experiences you'll ever undergo. Together with learning new skills and languages, you'll be making a positive contribution to people in need if you opt for volunteering - as well as feeding the wanderlust that afflicts everyone at some point in their lives.