The rise of low-cost flights

A recent study revealed that despite the strength of the euro, it can still be cheaper to travel abroad than take a break in the UK. With budget airlines continuing to offer low fares to European hotspots such as Dublin, Amsterdam and Prague, the question is - what are you waiting for?
Holiday thrills without the frills
If you don't mind the idea of checking in online, squeezing your beachwear into a rucksack and being greeted by an air hostess in a polo shirt and fleece, then travelling abroad with a budget airline this May could be just the ticket.

With many airlines having slashed their fares in recent months, there are some excellent deals to be had and, let's face it - as long as you reach your destination on time, it doesn't really matter whether you go with easyJet or British Airways, does it?

With the pound having taken a bashing against the euro in the last year, you may be thinking of shunning your annual two week jaunt to the Canary Islands and borrowing your nan and granddad's caravan in Great Yarmouth instead. Don't do anything hasty though - figures recently compiled by Hotels.com revealed that a break abroad can still work out cheaper than a holiday in the UK.

The average cost of a one-night stay in Barcelona comes in at £93, compared to a night's stay in Bath which costs at £119. This represents a saving of £26, which could almost pay for a flight.

Commenting on the findings, Alison Couper, director of communications at Hotels.com, noted: "Hotels make up a bigger proportion of the cost of a break, so by shopping around for the best deal, travellers can make significant savings, even when the price of flights is taken into consideration.

"Furthermore, hoteliers in the major European capitals want to attract UK city breakers and are therefore offering some very attractive discounts."
Flybe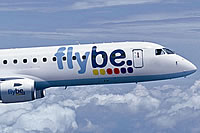 Europe's largest regional airline, Flybe now operates 190 routes across 13 countries. The carrier handled more than seven million passengers in 2008 and serves destinations including Malaga, Murcia and Palma.

Flybe recently announced that its Easter flight bookings were up eight per cent on last year and said some of the routes that sold particularly well included Southampton-Malaga, Manchester-Hannover and Aberdeen-Birmingham.

Speaking at the time, the airline's chief commercial officer Mike Rutter pointed out that Flybe is an excellent option for families. Not only does the carrier offer low fares, but travelling from a regional airport often means less queuing and congestion.
easyJet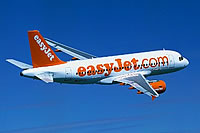 Everyone's favourite orange airline, easyJet is one of the original no-frills flight providers and could also be a great option for those looking to take a budget break abroad this year.

We may be in the midst of an economic downturn - in case you forgot - but easyJet is showing no signs of slowing down. The airline announced only last week that it is increasing flights to its most popular destinations this summer.

With an increasing number of Brits opting to travel outside the eurozone to destinations such as Turkey, easyJet is adding an extra weekly flight between London Gatwick and Bodrum, as well as stepping up flights to Dalaman and other hotspots such as Split, Mykonos and Montpellier.

The airline has also launched more services between Glasgow Airport and Palma, with easyJet suggesting that the extra flights will now make the Balearics accessible for weekend breaks, as well as longer holidays.

"Thanks to fantastic feedback from our customers, we are delighted to be offering even more flights to Palma de Mallorca. The additional services will make Majorca even more accessible to visitors who are looking for a long weekend or a short break; however, we'd advise people to book now to avoid missing out on visiting this great destination," said Carly Brear, easyJet UK's commercial manager.
Bmibaby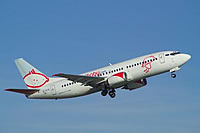 Another airline which covers a good range of European cities is bmibaby, with regular services operating to destinations such as Prague, Cork and Lisbon.

The airline launched in 2002 and has since carried more than 23 million passengers and - for anyone who is interested - it claims it has sold almost five million hot drinks since taking to the skies.

On a less random note, bmibaby recently revealed that its summer bookings are looking rosy for 2009, with its top three destinations being Malaga, Palma and Faro.

Managing director Crawford Rix said the airline has seen a rise in the number of people looking to travel to warm destinations and suggested that although cash is tight for many, Brits are still eager to travel.

"In order to meet demand from consumers to Mediterranean destinations we have recently increased capacity by an extra 30 flights a week to and from our most popular sunshine routes so that everyone can get to these red-hot destinations this summer," he added.
Budget or full-service?
If you're not quite sure whether to take a budget flight or pay a little extra and opt for a full-service airline, there are perhaps a few questions you should ask yourself. Firstly, are you carrying golf clubs and a suitcase? If so, you can expect the cost of your no-frills flight to rise considerably and you'll quickly realise that unless you're travelling with just hand luggage, good old British Airways may well be your best option.

However, if you're happy to check yourself in online and travel light then a £20 flight to Spain is never to be sniffed at.