British Airways Flights and Routes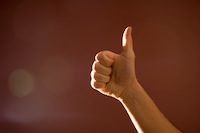 British Airways is the UK's largest international scheduled airline, flying to over 550 destinations worldwide.
British Airways has been voted one of the world's favourite airlines, coming top in two out of three categories in a recent poll. Over 600 travellers worldwide were asked to rate their most-trusted airlines for service, reliability and family travel.
BA, which has now increased its cheap flights to 'sunshine destinations' across Europe, was voted joint first along with two other airlines for reliability. The airline also took top place for customer service, and second place for being family-friendly.
Amongst the factors which have been attributed to British Airways' success in this poll are the levels of customer care with which the brand is synonymous. Whilst the cost of air tickets is obviously a very important consideration when flying there are clearly other reasons that travellers will choose one carrier over another. British Airways name will always carry some weight when it comes to making those decisions but that is a direct result of that name being linked with exemplary levels of service and customer care. BA ensures that their customers feel special and that will go a long way in ensuring that people recommend their service to their friends.
BA plans to build on this success as it offers numerous cheap services from London City Airport into Europe – weekly flights transport passengers from the Docklands hub to the continent. The destinations include Ibiza, Majorca, Faro in Portugal and Malaga in Spain. At peak periods of the year, there are twice daily services to Nice in the South of France, and regular flights to Majorca and Ibiza.
British Airways is a member of OneWorld