Santiago De Compostela Cheapest Fares
The lowest fare found to Santiago De Compostela (SCQ) was £67 with EasyJet. The fares shown here are the lowest flight prices to Santiago De Compostela obtained in actual searches by Just The Flight customers. To search and book flights to Santiago De Compostela in 2022 and 2023, please enter your requirements and click the search button above.
Festival of Saint James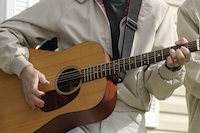 Every year in July, the most popular and most important festival in Santiago de Compostela occurs. It is known as the feast day of Apostle St. James. Saint James is the patron saint of Santiago and on this day, a large amount of pilgrims come together to walk along the Way of Saint James, which is also a World Heritage Site. The deeply religious pilgrims travel the entire route of 650 miles over the period of one month. All participants wear classic pilgrim cloaks and carry curved pilgrim's staffs, which have a clamshell situated on the top of them.
During the week that leads up to the big day, the event includes a schedule of various exhibitions, street shows, theatre productions, and music concerts. These festivities continue for approximately ten days.
On July the 24th in the evening, which is also the eve of the big day, a spectacular firework display is hosted on the Plaza del Obradoiro. On the day of July 25th at midday, the bells ring out to announce the celebration that will take place in the evening. The pilgrims congregate on the Plaza del Obradioro, as well as in the streets that surround it, to pay respect to the remains of St. James. There are usually parties, dances, and fireworks in the city, which last for the duration of the whole week following the feast day.