Vigo Cheapest Fares
The lowest fare found to Vigo (VGO) was £216 with Iberia. The fares shown here are the lowest flight prices to Vigo obtained in actual searches by Just The Flight customers. To search and book flights to Vigo in 2022 and 2023, please enter your requirements and click the search button above.
Beach Holidays in Vigo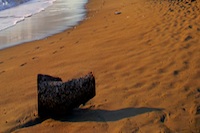 The coastal Spanish city of Vigo has always been renowned for its natural beauty, and anyone travelling along its coast can see why. Once on shore, the area boasts some beautiful beaches that offer golden sands stretching for miles, and also some green ridges that provide a landscape that is perfect for many activities. A trip to Vigo offers some of the most stunning landscapes in the region, dazzling blue seas and golden sand beaches, and fabulous warm weather and sunshine. Vigo is a popular destination for people to stop off at during cruises and other tours of the coastlines of Spain, making it a popular tourist destination.
There are a host of activities that can be enjoyed in Vigo. The area is known for its centuries-old fishing economy, and the fresh fish markets that are found throughout the city provide some of the best and freshest catches in the area. It is notable for the buzzing, busy atmosphere of the wharves every day when local coffee shops serve some of the finest coffee in the area to hard-working fishermen, and the docks come alive.
Argazada Beach is one of the premier locations in Vigo for visitors to enjoy. Along with a quarter-mile long narrow strip of beach, it also boasts drinking fountains, roller-skating rinks and an area set aside for skateboarding. The park here is always buzzing with activity and excitement. Another way to explore the city is on the 20-mile walk known the As Greas Trail, which winds throughout Galacia. Daily flights are available to Vigo throughout the year.