Gothenburg Cheapest Fares
The lowest fare found to Gothenburg (GOT) was £137 with British Airways. The fares shown here are the lowest flight prices to Gothenburg obtained in actual searches by Just The Flight customers. To search and book flights to Gothenburg in 2020 and 2021, please enter your requirements and click the search button above.
Best Sellers in Gothenburg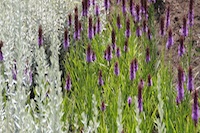 The Annual International Book Fair every September in Gothenburg, Sweden is a draw for both authors and publishers, and for thousands of book-lovers from all over the world. The entertainment includes author signings, book workshops, readings by authors, and workshops. The fair lasts for four days in the third week in September and visitors can get the chance to meet their favourite author and buy newly published books at special prices, learn all about book publishing and writing, and listen to charity appeals.
Gothenburg is the second largest city in Sweden and during the Book Fair there are many special offers connected to the Fair. The second largest shopping centre in Scandinavia, Nordstan, is in Gothenburg and there are other great places to shop. The lively 19th century working class quarters of the Haga district now has a large number of cafes, small restaurants and antique shops.
The Gothenburg Botanical Gardens is one of the biggest in Europe. It has a bamboo grove, an arboretum, herb gardens, a Japanese garden, a rock garden and greenhouses growing exotic plants and orchids. The Liseberg Amusement Park is the most popular tourist destination in Sweden, with 30 different thrill rides, its own musical shows, quiet gardens and a theatre. The park also hosts the biggest Christmas market in Scandinavia. The Museum of Fine Art in this popular destination has many fine masterpieces and the works of many Nordic artists.
Gothenburg Landvetter International Airport is the second largest in Sweden and has flights arriving from many cities in Europe.