Lulea Cheapest Fares
To search and book flights to Lulea in 2020 and 2021, please enter your requirements and click the search button above.
Lulea resounds with the music of the Matteifestival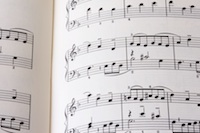 The Matteifestival is still in its infancy, the first being staged in 2009, but both critics and audiences have been very impressed by the event. The festival takes place in January and is Lulea becomes a very popular destination with fans of the opera.
It was created by the renowned Swedish baritone, Peter Mattei. In only 23 minutes tickets were sold out to the 2009 festival. The main performance in the first event was his personal interpretation of the Mozart opera 'Don Giovanni'. Mattei acted as both the lead singer and also as the director. He sang along with other world famous opera singers and the music was played by the Mahler Chamber Orchestra with Daniel Harding as conductor.
Peter Mattei was born in Sweden and is particularly well-known for his baritone roles singing Mozart. His first international debut was at the Scottish Opera in Glasgow, Scotland, as Don Giovanni. He has also performs at the Salzburg Festival in Beethoven's Fidelio.
Lulea is based in Norrbotten which is the northern region of Sweden, very close to the Arctic Circle. Many people know this destination for its natural beauty, including the Northern Lights, and it is recognised for its harsh yet beautiful landscapes. Matteifestival adds another element to the area. It helps to enforce the rich culture present in the region along with other attractions including the Norbottentheatre. There are not many events of this cultural calibre present in Sweden so this has really helped to put Lulea on the musical map.