Skelleftea Cheapest Fares
To search and book flights to Skelleftea in 2020 and 2021, please enter your requirements and click the search button above.
World record holding festival draws visitors to Skelleftea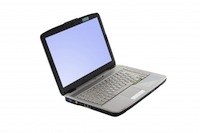 The city of Skelleftea in Sweden may not be hugely well known as a holiday destination but it has plenty to offer visitors to the area. For computer and gaming enthusiasts, Skelleftea is an increasingly popular holiday destination as it hosts the annual Summer DreamHack Festival.
DreamHack is the largest digital festival in the world and recently set the official world record for world's largest LAN party. Computer enthusiasts of many nationalities travel to Skelleftea each year in order to participate in this four-day event that encompasses gaming, programming, designing, and communication amongst other activities. Qualifiers are held throughout the year in many gaming tournaments and competitions, which culminate in the finals at DreamHack, where large sums of prize money are on offer.
In addition to The LAN, the main focal point of DreamHack, visitors can explore the DreamExpo, where companies demonstrate the latest in games, hardware and gadgets, or the DreamStore, home to a vast array of merchandise and gaming products. Also very popular is Esport, where tournaments are arranged for gamers of all abilities in games such as sports, racing, FPS, fighting and music. Whether you are a serious gamer or just play for fun, there will be something to entertain you here.
Food and drink are available from numerous vendors although the festival is alcohol and drug free, promoting a welcoming environment for all ages. The festival is also host to plenty of live music, magic shows, crazy competitions, and various other forms of entertainment.