Cheap Flights to Puerto Plata (POP) from UK Airports
Book flights to Puerto Plata
Puerto Plata Cheapest Fares
The lowest fare found to Puerto Plata (POP) was £770 with British Airways. The fares shown here are the lowest flight prices to Puerto Plata obtained in actual searches by Just The Flight customers. To search and book flights to Puerto Plata in 2022 and 2023, please enter your requirements and click the search button above.
Festival del Merengue in Puerto Pala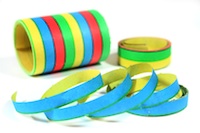 Every October, the Puerto Plata region of the Dominican Republic becomes a carnival of sights and sounds during the Festival del Merengue. There is truly no better time to enjoy the Dominican Republic then when it is bustling with musicians and dancers. The merengue is unofficially considered to be the national dance of the Dominican Republic, and it has a rich and colourful history. The dance started around the middle of the 1800s, although it is related to a series of folklore dances that were even older. This festival attracts some of the best global dancing talent as well as top bands. Each year there are events at Santo Domingo's promenade, El Malecón, as well as related events throughout the city of Santo Domingo. The festival is arranged by the Ministry of Tourism of the Dominican Republic and starts with a parade at El Malecón.
Popular tourist destinations within the city include the Fortaleza San Felipe fort, built in the 1500s to serve as a prison. The amber museum is a well-known city attraction. San Felipe de Puerto Plata is also a gateway to La Isabella, a town that was started as a settlement by Christopher Columbus. Another popular tourist destination is the adventure park that is located on the reeds of Cofresi amidst some of the best natural scenery in the Carribean. San Felipe de Puerto Plata is most easily reached by international travellers through Gregorio Luperón International Airport, also known as Puerto Plata airport.
Cheap Flights
The best prices our customer have found to Puerto Plata in the last 7 days
British Airways
Puerto Plata
£770

United Airlines
Puerto Plata
£792

American Airlines
Puerto Plata
£862

Lufthansa
Puerto Plata
£906