Amritsar Cheapest Fares
The lowest fare found to Amritsar (ATQ) was £550 with Uzbekistan Airways. The fares shown here are the lowest flight prices to Amritsar obtained in actual searches by Just The Flight customers. To search and book flights to Amritsar in 2022, please enter your requirements and click the search button above.
See an ancient and holy sites in Amritsar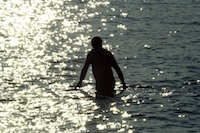 The destination of Amritsar, a city in north-west India, is home to more than one million residents, and also the hugely popular Harmandir Sahib, or Golden Temple, of the Sikh faith. The Ram Tirath Fair is a large fair held every year in the town of Ram Tirath, just ouside of Amritsar. A large tank of water that is central to the traditions of the area, is the centre of attention, and thousands of people make the pilgrimage there to have a dip in the waters.
Submersing oneself during a full moon is particularly good, and so, on those nights, you're likely to see a large number of people stopping by to take part. Afterwards, they will walk around the tank, greeting and chanting to each other in a very friendly manner.
The women in the area make lamps of kneaded flour and, for oil, use ghee or mustard oil. These very lightweight lamps are then set on a plate of sarkanda reeds or plates of leaves, and set afloat in the tank, creating thousands of twinkling little lights atop the water. Come after dark to see one of the most beautiful sights around. This is known as the tulla toarna, or floating of tullas, and is symbolic of washing away one's sins.
Away from the tank and the cultural practices, you'll find singers, merry-go-rounds, magic shows and more at this destination. Of course, there is plenty of food, and you'll find everyone being very kind to others, as a main tenet of the event is kindness to beggars, lepers and crippled people, all of whom are shown great kindness during this fair.