Erbil Cheapest Fares
The lowest fare found to Erbil (EBL) was £413 with Middle East Airlines. The fares shown here are the lowest flight prices to Erbil obtained in actual searches by Just The Flight customers. To search and book flights to Erbil in 2022 and 2023, please enter your requirements and click the search button above.
Erbil International Trade Fair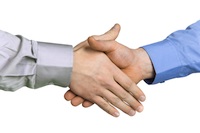 Situated in Erbil, which is the fourth largest city in Iraq and serves as the capital city of Kurdistan, the Erbil International Trade Fair is the perfect opportunity to visit an historic and vibrant city for those who like to mix business with pleasure.
The Erbil International Trade Fair is hosted annually in October at the Beirut Exhibition Centre, one of the most sophisticated venues for exhibitions in the Middle East. Situated just 15 minutes away from the airport and set in the city's central district, Erbil offers visitors plenty to see and do. This complements a long day spent experiencing all that the world has to offer in the way of products, services, and technology focused around the home consumable market.
The expo has grown considerably in recent years. The trade fair has gained in popularity, as well as in international recognition by a wide range of Associations. The expected number of attendees is approximately 75,000 people and the event is widely covered by the media. Appearances by various VIP's are another feature of this event.
With an ever- increasing number of exhibitors, there are many reasons to visit the trade fair at Erbil. For individuals in the electronics business, it is an opportunity to gain access to new suppliers and explore networking opportunities with over 850 companies. The fair is also useful for the casual visitor or a big fan of new technologies. The fair offers exposure to all new products across multiple industries, and attendees get the best prices in the country on specific electrical products.