Baghdad Cheapest Fares
The lowest fare found to Baghdad (BGW) was £778 with Emirates. The fares shown here are the lowest flight prices to Baghdad obtained in actual searches by Just The Flight customers. To search and book flights to Baghdad in 2022 and 2023, please enter your requirements and click the search button above.
'The Gift of God'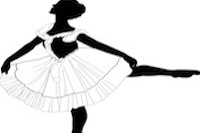 An artistic renaissance is sweeping the city of Baghdad. Home to the National Ballet, National Theatre, and National Orchestra of Iraq, this destination, known as 'The Gift of God', is blossoming with talent, innovation, and creativity.
As many cinemas have been converted to live stages, local artists are producing a new rich outpouring of comic and dramatic productions. Educational institutions such as the Academy of Music, the Institute of Fine Arts and the Music and Ballet School, are supporting the renewal of high quality cultural activity.
On a par with ancient Babylon, Baghdad can boast roots dating back to 1800 BC. Although largely destroyed in 1258 by the Mongol Empire, it gradually regained much of its former prominence and became recognised as an important centre for Arab culture, commerce and education.
The title 'The Gift of God' is based on the ancient Persian version of the city's name. The River Tigris divides Baghdad in two, and it is the second largest city in the Arab World, after Cairo in Egypt, and the second largest city in Western Asia.
The Ma'amoon Telecommunications Centre Tower, with a revolving restaurant at its top, offers panoramic views over the city. There are many significant historical and traditional sites at this destination: at Tell Harmal, on the outskirts, ancient inscriptions were discovered which had mathematical and geometrical calculations and are known to precede those found in Greece by centuries. Aqarquf has a wonderful ziggurat – an ancient Babylonian rectangular, stepped tower – used to protect important buildings from flooding.