Cebu Cheapest Fares
The lowest fare found to Cebu (CEB) was £577 with China Southern Airlines. The fares shown here are the lowest flight prices to Cebu obtained in actual searches by Just The Flight customers. To search and book flights to Cebu in 2022, please enter your requirements and click the search button above.
Visit the Island of Festivals and Party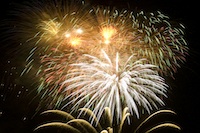 The island of Cebu in the Philippines has been dubbed the Island of Festivals for the sheer number of festivals celebrated in every town and village over the course of the year. Whenever you visit this destination, there is bound to be a festival or celebration of some kind taking place - from local festivities to celebrate a local saint to island-wide celebrations.
If you could choose the festival to go for, the Sinulog festival in Cebu City, which is held in the third weekend every year, stands out for its size, colour and sheer joyousness. The festival celebrates the patron saint of Cebu - the Santo Niño de Cebu and the feast day commemorates his baptism. The festival has an extraordinarily long history, having first been celebrated in the 16th century, and joining in with a festival with such long history feels like a hugely privileged experience.
The word 'Sinulog' means a type of prayer dance which is performed in front of an image of Santo Niño. Experts in the dance perform during the Sinulog Festival accompanied by drums played by the worshippers who have come to worship the Santo Niño. Despite its fairly serious origins, the festival is a fantastic destination, a true carnival style celebration with fireworks, a carnival, parades and a huge amount of partying.
During the parades, dancers perform their complex dance in elaborate costumes to drums, gongs and trumpets and the delight of the crowd of tourists and locals cheering them on.