Paris Cheapest Fares
The lowest fare found to Paris (ORY) was £144 with Iberia. The fares shown here are the lowest flight prices to Paris obtained in actual searches by Just The Flight customers. To search and book flights to Paris in 2020 and 2021, please enter your requirements and click the search button above.
Racing and Romance in Paris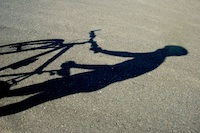 For one day, abandon the clichéd idea of sipping a cup of strong black coffee and a nibbling a croissant in a Parisian pavement cafe, because Paris is a destination that can offer so much more. Every July, visitors to the French capital can witness the dramatic climax of the gruelling Tour de France on the cobblestones of the historic and picturesque Champ-Elysees in Paris.
This event takes place annually and is the culmination of the three-week bicycle race that covers more than 3,600 kilometres through the meadows and mountains of the country. France is a country that is famed for a love of cycling so it is imperative that you arrive early in order to ensure a good view of the action. The passion of the partisan crowd is intensified whenever a Frenchman is in line to receive the winners coveted Yellow Jersey, which is traditionally presented by the President underneath the Arc de Triomphe.
There are flights to Paris from most European airports and it is a popular destination for low-cost airlines. Paris is an historic city that boasts many world famous landmarks such as Notre Dame Cathedral and the Eiffel tower. Courting couples may choose to take a romantic cruise down the River Seine or discover the haute cuisine at one of the many restaurants for which the city is famous.
Paris is enchanting at any time of year, but as the weather grows colder visitors may appreciate the shelter afforded by attractions such as the Louvre museum, home to the Mona Lisa, or the designer boutiques on the Champs-Elysees.