Cheap Flights to Florence (FLR) from UK Airports
Book flights to Florence
Florence Cheapest Fares
The lowest fare found to Florence (FLR) was £128 with British Airways. The fares shown here are the lowest flight prices to Florence obtained in actual searches by Just The Flight customers. To search and book flights to Florence in 2021, please enter your requirements and click the search button above.
Florence a beautiful Tuscan city steeped in history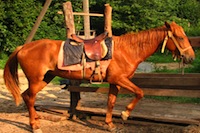 Florence is a popular destination and, this year, City Jet introduced new flights from London City airport. Florence is not only a fantastic tourist destination, it also stages a number of international events which brings thousands of people to the city.
Florence stages many events and festivals throughout the year, but the surrounding area also offers plenty of interest. One of the most exciting events of the year takes place in Sienna, which is a short distance from Florence. The Corsa del Palio is held in Sienna in July and August. This event is one of the most famous in Tuscany. The history of the event stretches back to 1283 and is a bareback horse race which attracts thousands of spectators. Sienna, itself, is a beautiful city to visit with its ancient buildings. Gothic palaces, medieval gates and towers and its narrow streets transport the visitor back to the Middle Ages. Its cathedral is stunning, but the centrepiece of Sienna is the large scallop-shaped Piazza del Campo. It is here that the horse race is held. Ten horses and riders take part, representing ten of the 17 city wards. The riders wear the colours of their city ward and the buildings are decorated with the flags of the appropriate ward. Before the race commences there is a magnificent pageant. On the eve of the race, food and wine is abundant on the streets and young men roam the streets in the colours of their contrada. A dirt track is laid around the Piazza del Campo and the race itself is fast and exhilarating.
Cheap Flights
The best prices our customer have found to Florence in the last 7 days
British Airways
Florence
£128

Alitalia
Florence
£130

KLM
Florence
£148

Air France
Florence
£149

Lufthansa
Florence
£150

Direct Flights
The cheapest direct flights to Florence our customers have found in the last 7 days
British Airways
Florence
£128