Tangier Cheapest Fares
To search and book flights to Tangier in 2022 and 2023, please enter your requirements and click the search button above.
Tangier looks to a bright and modern future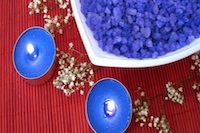 The image of Tangier as a debauched beat capital has long gone. The Tangier of today is a modern city, a bustling port, and enjoys an almost European café culture. With its grand squares and quiet courtyards, Tangier is attracting tourism and commerce in equal measure and is becoming an important business destination.
The city was recently revitalised with a huge injection of finance from King Mohammed VI who pumped money into improving the essential infrastructure. Tangier can now proudly boast modern motorway links to Casablanca, Rabat and all major destinations within Morocco. Further investment has created an enviable waterfront development that has been updated and remodelled.
The airport, Boukhalef, is kept busy both internationally and domestically, with Tangier a mere three hours from London. Direct flights are available from both Heathrow and Gatwick airports. Links to the city are diverse, from the erratic Gibraltar ferry to the sleek new motorways, but the majority of travellers still choose to fly.
Tangiers, with its population of 300,000 offers many opportunities for trade and business. From the souks to the boardrooms, money is being made here as the city prospers like never before. Now a respectable tourist destination, the Moorish architecture and cultural history provides a draw for sophisticated travellers as well as a younger gap year crowd. The busy port at the gates of the Mediterranean has always been an important one, and its short flight time and warm climate make it a tempting business destination.