Madras-Chennai Cheapest Fares
The lowest fare found to Madras-Chennai (MAA) was £633 with Lufthansa. The fares shown here are the lowest flight prices to Madras-Chennai obtained in actual searches by Just The Flight customers. To search and book flights to Madras-Chennai in 2020 and 2021, please enter your requirements and click the search button above.
Madras Music Season lights up Chennai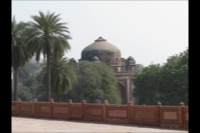 The city of Chennai, formerly known as Madras, sitting on the coast of the tropical Bay of Bengal, makes for an exotic and exciting holiday destination. It not only has the prestige of being the cleanest city in India but is also a cultural magnet for performers and lovers of Carnatic music, a major sub-genre of Indian classical music that has evolved from ancient Hindu traditions.
Carnatic music is generally performed by a small number of musicians: a vocalist is usually the main performer, a violin or similar instrument provides the melody, a mridangam usually gives the rhythm and, most often, a tambura acts as the drone, although a variety of other instruments are sometimes added in accompaniment, including the flute, ghatam, kanjira, morsing and veena.
Chennai is home to the greatest concentration of Carnatic musicians in the world and also the host of one of the world's largest cultural events – the Madras Music Season – a six-week long feast of Carnatic music concerts known to the locals as kutcheris, performed by the world's most renowned, talented Carnatic musicians. This event takes place between December and January and originally dates back to 1927 – initially founded to celebrate the opening of the Madras Music Academy. With hundreds of performers and thousands of performances each year, if you are visiting this destination and are a lover of the vibrant tones of Indian classical music, then the Madras Music Season is truly a spectacle not to be missed.