Riga Cheapest Fares
The lowest fare found to Riga (RIX) was £159 with Lot Polish and the cheapest direct flight was £179 with airBaltic. The fares shown here are the lowest flight prices to Riga obtained in actual searches by Just The Flight customers. To search and book flights to Riga in 2022 and 2023, please enter your requirements and click the search button above.
Riga Opera Festival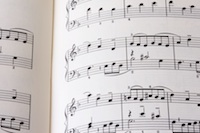 Traveller's looking for a destination with a little drama will find it all at the annual opera festival in Riga. Held each year in June, the event brings a triumphant close to the Latvian National Opera season. For two weeks, the Riga Opera Festival presents productions from the whole year, including at least one opera by the the theatre's most famous star, Richard Wagner, who was assistant conductor at the opera from 1837 to 1839.
Created in 1998, the festival was the first event of its kind and of international standing in Eastern Europe. Now well established in Latvia and across the world, the festival is an important tradition and a popular event on the destination's calendar. The June performances are now highly anticipated by both local audiences and opera fans from around the globe who make up the largest portion of the Riga Opera festival's visitors.
The event, which officially marks the end of the season for the Latvian National Opera, offers guests an overview of the year's productions and a selection of its best moments, giving visitors an opportunity to indulge in their favourite scenes or catch up on what they missed. Productions are varied and in the past have included work by some of the most popular composers, including Verdi, Pucinni, Wagner, Rossini, Mozart and Tchaikovsky, and local artists such as Latvian Bruno Skulte. The festival is an opportunity for opera enthusiasts to indulge their passion in one of Europe's most rewarding festivals.