A Modern Metropolis With Echoes of a Fascinating History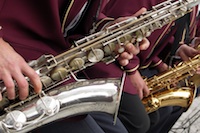 North American cities tend to be huge and this Canadian city, the capital of Manitoba and almost equidistant from the country's Atlantic and Pacific seaboards, is no exception.
Winnipeg is a modern, thriving city with all the comforts to be expected from one of the continent's major population centres. It also has a fascinating history, diverse culture and natural beauty.
The destination is very multicultural and celebrates its various identities with a multitude of festivals, including Folklorama, the largest and longest running multicultural event of its kind in the world, which is held every summer, and the Winnipeg Comedy Festival, which takes place every April.
There are several theatre companies and the city has its own orchestra and ballet companies. Classical, jazz, folk and rock music can all be enjoyed here, either in theatres and concert halls or in the hundreds of bars and clubs, which together make for a vibrant nightlife.
Shopping is an important part of Canadian life and some of the world's biggest names have stores in this destination. Vast shopping centres cater for anything anyone could want; there are also areas of the city that aim for a more relaxed and discerning clientele. The Forks Market features Aboriginal and ethnic crafts and fresh food, while The Exchange District has antiques, book stores, gift shops, clothing and furniture boutiques.
Hotels range from luxury to budget, aiming to cater to all pockets and the city's restaurants and cafés serve up local and international cuisine.