Myrtle Beach Cheapest Fares
The lowest fare found to Myrtle Beach (MYR) was £815 with Finnair. The fares shown here are the lowest flight prices to Myrtle Beach obtained in actual searches by Just The Flight customers. To search and book flights to Myrtle Beach in 2020 and 2021, please enter your requirements and click the search button above.
Black Bike Week comes to Myrtle Beach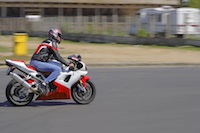 Black Bike Week is a motorcycle rally that attracts over 400,000 visitors each year to this destination. The event takes place in Myrtle Beach the month of May, on the weekend close to Memorial Day Weekend, and lasts a week. Within the world it is the biggest African American motorcycle rally and thought to be either the third or fourth biggest in the country.
It is also known as Black Fill-in-the-Blank Week because it has developed into more than a rally, consisting also of music, fashion shows and beach parties. As well as motorcycle racing, visitors to this destination can enjoy a range of concerts and street festivals. It has been described by Jeffrey Gentleman, an American journalist, as 'an exhibitionist's paradise'.
Black Bike Week, originally called Atlantic Beach Memorial Day BikeFest, was formed in 1980 in protest to discrimination black people faced with Harley-Davidson Week, a mainly white motorcycle rally. During the 1960s and 1970s black people were only allowed access to Atlantic Beach when in visiting the south at this time. Today, the rallies follow on from each other and the number of attendees for the black version are nearly double that of the Harley-Davidson festival.
The event takes place for five days around the Myrtle Beach area. Despite the name, everyone is welcome, with or without a motorbike. Around 250,000 people are bikers, however. As well as admiring the bikes, there are also a large number of models who come provide additional attractions.