Cheap Flights to Augusta (AGS) from UK Airports
Book flights to Augusta
Augusta Cheapest Fares
The lowest fare found to Augusta (AGS) was £1013 with Delta. The fares shown here are the lowest flight prices to Augusta obtained in actual searches by Just The Flight customers. To search and book flights to Augusta in 2022 and 2023, please enter your requirements and click the search button above.
Augusta Hosts the US Masters Each April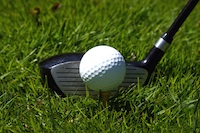 There are four major professional golf championships each year, but only one of them is always held at the same location. The US Masters Tournament always takes place in Augusta, Georgia at the Augusta National Golf Club on a course designed by famed British golf architect Alister MacKenzie. As the event takes place during the first full week in April each year, locals know the secrets to making the most of the event. Tourists taking flights to this destination to attend the Masters will enjoy themselves much more if they keep a few tips in mind.
Tuesday is considered one of the best days to watch the tournament even though it consists of practice rounds. Players are relaxed and having fun, and if you settle in at hole 16 to watch them, you can see them playing "skipping stones" on the pond using golf balls instead of small rocks. Spectators have been known to place small bets with one another as they discuss which golfer can achieve the most "skips."
The Par 3 event is another popular competition, with the golfers sometimes interacting with the crowd. It is also known for a higher likelihood of the crowd being able to witness a hole-in-one from some of the excellent professional golfers in attendance. To have the best time at any of the events, be sure to wear comfortable shoes; ladies should note that wearing dressy clothes such as summery sun dresses is considered very appropriate for this destination.
Cheap Flights
The best prices our customer have found to Augusta in the last 7 days
Delta
Augusta
£1013

American Airlines
Augusta
£1131

Iberia
Augusta
£1193

British Airways
Augusta
£1193

Air France
Augusta
£1211