Cheap Flights to Savannah (SAV) from UK Airports
Book flights to Savannah
Savannah Cheapest Fares
To search and book flights to Savannah in 2020 and 2021, please enter your requirements and click the search button above.
Savannah: The Jewel in the Crown of the South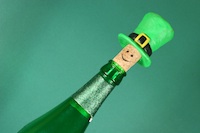 The city of Savannah in Georgia is the soul of hospitality in the United States' deep south. Renowned for the gaiety of its St. Patrick's Day celebrations, this historic town is home to warm and generous people. Visitors will find a refreshing sense of homeliness and well-being is associated with this destination. Visitors to Savannah should remember that Georgia is the Peach State – home to some of the largest peach orchards in the world.
The long and distinguished history of the city is evident in its churches, squares and homes. Every street and lane is lined with trees, and the elegant homes from the 19th century have their own history and stories to tell. Every March, St. Patrick's Day sparks off joyful celebrations, with the parade commencing at 10:15 am. This day is so special to the citizens of Savannah that there is even a song titled 'It's St. Patrick's Day in Savannah'.
Savannah's Forsyth Park is the centre of the city's culture and entertainment. With a number boutique restaurants and cafes offering traditional Georgia cuisine, the city of Savannah comes alive with cultural events and celebrations unlike anywhere else in the United States. The town has inspired writers, poets, musicians and artists. Its spirit is seen in the refined and peaceful streets and felt in the atmosphere of a city that has preserved the best of its heritage while also looking to the future. Savannah is a top destination choice when on holiday in the United States.