Manaus Cheapest Fares
The lowest fare found to Manaus (MAO) was £1021 with LAN Airlines. The fares shown here are the lowest flight prices to Manaus obtained in actual searches by Just The Flight customers. To search and book flights to Manaus in 2020 and 2021, please enter your requirements and click the search button above.
The Gateway to the Amazon Rainforest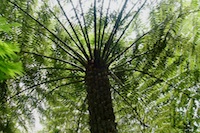 Known as the gateway to the Amazon Rainforest, the Brazilian city of Manaus is one of the most spectacular destinations in the world. The city itself has all of the amenities that make a visitor's stay comfortable, from delicious traditional cuisine to cultural events at the opera house. However, the greatest attraction of any visit to this region of Brazil is access to the beautiful and tropical Amazon Rainforest.
The Amazon Rainforest is known the world over for its incredible diversity of plant and animal life, the dense greenery that extends untouched for acres upon acres and the winding rivers and streams that cut through this unique landscape. People the world over come to the Amazon to explore this largely uninhabited, dense forest and snap colourful photographs of its rare plants, flowers and animals. A trip through the wild jungle of the Amazon offers a once in a lifetime experience for any traveller.
Manaus provides the perfect gateway to the jungles of the Amazon Rainforest. Ferry services move up and down the rivers, transporting locals and tourists alike, and alternately, tour operators can be found in abundance, catering to all tastes and schedules.
The city of Manaus provides plenty of excellent activities throughout the year for tourists to enjoy before and after their journey into the depths of the jungle. Museums, zoos, luxury hotels, the Teatro Amazonas and a festival celebrating traditional Amazonian music, dance and culture are just some of the city's many offerings as a tourist destination.