Omaha Cheapest Fares
To search and book flights to Omaha in 2020 and 2021, please enter your requirements and click the search button above.
Midwest Renaissance Festival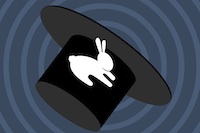 Every year over the last weekend in May, Nebraskans don their medieval outfits, caps and skirts and jump on their horses to ride to the aptly named 'Scary Acres', a forested glen and castle, located deep in the Nebraskan capital destination of Omaha, for the state's annual Midwest Renaissance Festival (or the Renaissance Faire of the Midlands as its also known) and which has to be the most perfect setting for a weekend of jousting and gallivanting and other such gallantry.
The festival is both arranged and presented by the Nebraska Bluffs Arts Council and is one of the highlights of this Midwest destinations annual calendar and should not be missed.
Visitors to the festival can expect to be transported back to life in a typical 16th century English village. The three-day weekend is held every year come rain or shine and is filled with medieval live music , magicians and comedians, lots of medieval food and other such merriments galore with jousting and pageantry and plenty of costumed characters to get you in the medieval mood. Each year the number of participants has grown to include court jesters getting up to mischief and pirates and fairies and lots of serving wenches to keep your medieval tanks topped up.
There is even the opportunity for visitors to dress up in costumes from different periods of history as well as many other fantasy realms such as Klingons etc. Each year there are also around 50 vendors present, selling typical medieval and historical foods, artwork, jewellery replica weapons, leather goods, and for teenagers and children, henna and face painting.