Rapid City Cheapest Fares
To search and book flights to Rapid City in 2022 and 2023, please enter your requirements and click the search button above.
Rapid City Summer Nights injects life into community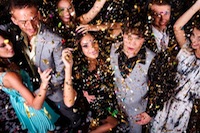 The second largest city in South Dakota, Rapid City is often called the "Gateway to the Black Hills" and the "Star of the West". Tourism is a major industry in this destination, due to the proximity to Mount Rushmore, Deadwood and other attractions. However, like many other towns in the Mid-Western United States, Rapid City had seen a decline in visitors to the downtown area of the city. To remedy this, Summer Nights on 7th was launched.
Rapid City Summer Nights on 7th is a free event that runs throughout the summer from June to September. Every Thursday night, 7th Street is host to a variety of performers, activities and vendors as locals and visitors alike take to the streets to embrace the spirit of the American summer.
Organisers were keen to recapture the sense of community and bustle of bygone years, which had sadly disappeared, leaving vacant shop fronts and deserted streets. The plan for this long running series of events was to turn downtown Rapid City into the centre of the town as it was before.
Since it was first launched in 2008; Summer Nights on 7th has seen a rapid increase in the number of tourists attending the event. With live music, street performers, a beer tent, food vendors, and activities for kids, the event provides something for all the family. As the event winds down in the evening, many attendees choose to remain in the downtown area, bringing much needed custom to local business and turning the once struggling community into a thriving destination once again.