Curacao Cheapest Fares
The lowest fare found to Curacao (CUR) was £1066 with KLM. The fares shown here are the lowest flight prices to Curacao obtained in actual searches by Just The Flight customers. To search and book flights to Curacao in 2022 and 2023, please enter your requirements and click the search button above.
Annual Carnival brings visitors to the island of Curacao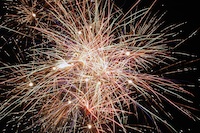 The island of Curacao is a popular destination located in the southern Caribbean sea, just off the coast of Venezuela. The people of Curacao come from a number of ethnic backgrounds, including Afro-Caribbean, Dutch, Latin American and French and while various groups on the island once held annual celebrations separately, in recent years the island population comes together for one huge carnival celebrating all the history of the island.
The Curacao Carnival has loose roots in the masquerade balls held by wealthy plantation owners and trades people. Slaves and the working classes would hold small carnivals in their backyards, often mimicking the dress and behaviour of the upper classes. Throughout the years the carnivals took to the streets of Curacao and became bigger and more extravagant, eventually becoming more popular than the fancy balls.
Nowadays the Curacao Carnival is an event held early in the year in the time leading up to Lent. One of its historic purposes was to banish the bad spirits of winter, so it is a time of much liveliness and joy with bright colours and up-tempo music. The Grand Parade, which features dancers, performers in elaborate costumes and Tumba music, is the highlight of the carnival, while many smaller parades are held, as well as a Carnival Queen pageant, horse shows and a variety of activities and entertainment for all the family. The destination of Curacao is more vibrant than ever during the Carnival, making it an excellent time of year to visit.