St Eustatius Cheapest Fares
To search and book flights to St Eustatius in 2020 and 2021, please enter your requirements and click the search button above.
Statia Day celebration in the Caribbean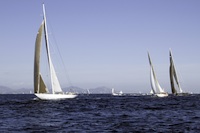 Statia Day is a day of celebration on the Island of St Eustatius in the Caribbean. It recognises the day when the island first acknowledged the American colony's independence. The day was declared a national holiday and every year the celebration is started and the island comes alive.
The island became a major trading route and developed ties with North America during the 18th century. During its struggle for independence the island was used to provide munitions to rebel American colonies. Despite being a Dutch colony that should have been neutral, munitions were still sent during the American Revolution in defiance of warnings from Holland. It was on 16th November 1776 when the island first recognised American independence along with the Union flag.
So, now on the 16th November, the day-long celebrations include cultural events, music, celebration activities and regattas. Before the official holiday there is a week of build-up celebrations and parties with parades, sports events for children and, during the night, there are colourful performances throughout the island.
Despite being a small island destination, the island of St Eustatius does have an airport that is very accessible. There are a number of airline carriers that provide travel to the island though they are not direct to the destination and there will be at least one stop. There are many hotels on the island, all of which will be near the Statia Day celebrations as it is a small island and the event activities will be everywhere.