St Kitts Cheapest Fares
The lowest fare found to St Kitts (SKB) was £592 with Virgin and the cheapest direct flight was £653 with British Airways. The fares shown here are the lowest flight prices to St Kitts obtained in actual searches by Just The Flight customers. To search and book flights to St Kitts in 2021 and 2022, please enter your requirements and click the search button above.
It's Big, it's Fabulous, it's the St Kitts Carnival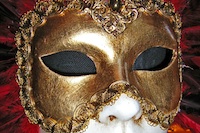 In most countries, carnival marks the end of Lent and lasts for a week. Not in St Kitts, where they choose to celebrate at Christmas and the party carries on for more than two weeks, kicking off just before Christmas and with a wind down couple of days after the New Year's extravaganza.
As you might expect from a Caribbean destination, St Kitts and Nevis' Carnival is a riot of colour, music and dance. The whole community gets involved and the competitions, of which there are many, are fiercely contested. There are calypso dancing contests and beauty pageants, and participants in the parade on New Year's Day compete for a number of prizes, including best band and most colourful troupe. The level of competition means that the standard of performers is exceptionally high and it truly is a pleasure to watch.
Carnival is not just about watching though - the major joy is in joining in. Outside of the parade, the major event is the J'Ouvert all night party which takes place between Christmas and New Year. Dance the night away to soca and see if you can recognise your fellow dancers during the Mas - the masquerade parade where dancers perform a frenetic intoxicating dance mixing up waltzes, jigs and fertility dancing to spectacular effect. There is one sure thing about attending the St Kitts Carnival - it is a destination you are never likely to forget.