Nevis Cheapest Fares
To search and book flights to Nevis in 2022 and 2023, please enter your requirements and click the search button above.
St Kitts Music Festival rocks the Carribean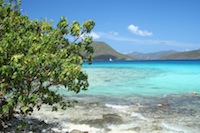 For a whole weekend in June, St Kitts and Nevis will be bursting with activity during the St Kitts Music Festival. Featuring exciting music and thrilling performances, St Kitts is the most exceptional festival in the Caribbean.
Brian McKnight, Shaggy, Chaka Khan, Dennis Browne, Ludacris, Wyclef Jean, Sean Paul and Ne-Yo have all performed at this fantastic event. A world-renowned event, the festival showcases many different genres of music, attracts visitors from all over the world, promotes excellence and puts St Kitts and Nevis on the map as a major tourist destination.
The festival began in 1996 when the government of this tiny two-island nation realised that it was time to find a way to make the charms of the islands known to the world. Dedicated local volunteers helped to make this a reality, and today it could be argued that the volunteers are the greatest success of the festival – their hard work and determination helps the St Kitts Music Festival to shine. The festival has successfully brought tourism to the area, and made St Kitts and Nevis a major destination.
St Kitts and Nevis are two beautiful islands within the Leeward Islands in the Carribean. They have both freshwater and hot volcanic springs, as well as awe-inspiring white sand beaches with clear blue waters. St Kitts and Nevis is an ideal holiday destination, especially during the festival, when the island is filled with the sound of uplifting music: visitors will find it nearly impossible not to join in the dance.