Marseille Cheapest Fares
The lowest fare found to Marseille (MRS) was £65 with EasyJet. The fares shown here are the lowest flight prices to Marseille obtained in actual searches by Just The Flight customers. To search and book flights to Marseille in 2022 and 2023, please enter your requirements and click the search button above.
Marseille the place for world art and culture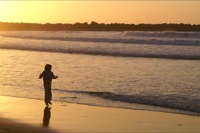 The Festival de Marseille is an annual event showcasing various forms of music and dance from all over the world. Wherever you're from, this spectacular destination for culture lovers will provide something to appeal to your tastes.
The festival was started in 1996 and has been host to artists from as far afield as Argentina, Belgium, Canada, China, France, Germany, Japan, Lebanon, USA and many more! The festival spans four summer weeks, straddling June and July. Temperatures average 26 degrees in June and 29 in July, so the weather is sure to complement the heat of the passion from the artists.
Marseille is France's second city and sits on the cost of the Mediterranean. The harbour is home to an impressive display of yachts of the local glitterat and this provides the perfect backdrop to the visual spectacle that the festival offers. The festival is diverse, and perfectly accompanies the multi-cultural atmosphere on which Marseille thrives.
The festival takes place in many different parts of the city, dominating the coastal destination's theatres and concert venues in the process. Marseille's public transport will allow you to navigate the city with ease once you have made your flight into Marseille Provence Airport. The metro is comfortable and connects all the areas of the city in which the festival is taking place.
The festival would perfectly accompany any trip to France's oldest city; prepare your senses to be overwhelmed with sights and sounds that bring the whole world to this one special place.