Kos Cheapest Fares
The lowest fare found to Kos (KGS) was £144 with EasyJet. The fares shown here are the lowest flight prices to Kos obtained in actual searches by Just The Flight customers. To search and book flights to Kos in 2022 and 2023, please enter your requirements and click the search button above.
The Hippocrateia Festival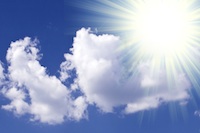 Every year the destination of Kos holds the month-long Hippocrateia Festival during July and August. The main feature of this festival is the reading of the Hippocratic Oath, which is re-enacted at the Asclepieion each Sunday. The municipality of Kos organises the festival and there is lots of entertainment. This includes outdoor concerts and live music by local artists, displays of traditional and modern Greek dancing recitals by local artists, and contemporary art exhibitions as well as theatrical performances and yacht races.
The art exhibitions include sculpture, folklore and photography, whilst the theatrical works include ancient tragedies and contemporary Greek plays and poetry readings. For children there are special educational/entertainment events.
The Medieval Castle, on Eleftherios Square, is the main venue for the majority of entertainments but others take place at the Orpheus Theatre and the children's events at the 3rd Primary School of Kos. The evening entertainment on this popular island destination is spread over a number of venues in Kos Town. Just across from the Tree of Hippocrates is the Platanos, which offers live jazz. There is an impressive laser and light show at The Fashion Club in Dolphins Square and there are two discos on Zouroudi that are very popular, called Heaven and Calua.
The Kos Festival is one of the cultural events that the three municipalities organise for the enjoyment of locals and foreign visitors.
Kos is served by Kos Island International Airport, or Hippocrates Airport, and there are flights from many European Cities.