Cheap Flights to Bodrum (BJV) from UK Airports
Book flights to Bodrum
Bodrum Cheapest Fares
The lowest fare found to Bodrum (BJV) was £165 with EasyJet. The fares shown here are the lowest flight prices to Bodrum obtained in actual searches by Just The Flight customers. To search and book flights to Bodrum in 2022 and 2023, please enter your requirements and click the search button above.
Bodrum a Popular Turkish Destination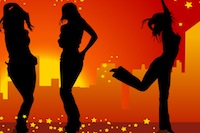 In recent years, Bodrum has become a popular destination with British tourists due to the good-value deals that are available.
A number of festivals are held throughout the year in Bodrum. Religious festivals, national festivals and seasonal festivals are held each year. Bodrum hosts one of Europe's major dance festivals each April. Around 700 dancers from ten different countries take part in the International Bodrum Dance Festival, which is held in the south-western province of Mugla at Bodrum. The festival has been running for 12 years and, over the course of three days, contestants dance on the streets of the town. Crowds gather to watch the dancers and create a carnival atmosphere. In addition to the street dances, around 60 shows are performed at the 3,000-year-old antique theatre in Bodrum. Performers at the dance festival dress in their national costume and visitors can experience dance and music from a variety of cultures. The festivities kick off with a march with bands starting at Halikarnas and finishing at Bodrum Castle. There are also school dance group performances at Bodrum Castle. On the final day of the festival, there are competitions. Bodrum hosts other dance festivals including the Bodrum International Ballet Festival in mid- to late-August and the Bodrum Ortakent Yahsi Folkloric Dance Festival in mid-September, which lasts for three days, with performances taking place at various venues including the Erdal Cerci Square. p>
Cheap Flights
The best prices our customer have found to Bodrum in the last 7 days
EasyJet
Bodrum
£165

Turkish Airlines
Bodrum
£231

KLM
Bodrum
£334

Jet2
Bodrum
£384

Lufthansa
Bodrum
£393

Direct Flights
The cheapest direct flights to Bodrum our customers have found in the last 7 days
EasyJet
Bodrum
£165

Jet2
Bodrum
£384