Calicut Cheapest Fares
To search and book flights to Calicut in 2021, please enter your requirements and click the search button above.
Kozhikode's hottest festival bounces back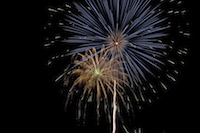 Kozhikode, India's hottest annual festival, Malabar Mahotsavam, is bouncing back. The festival's stature had been going downhill prior to the 2010 festival. Now, big name entertainment and international flavour are reviving this spectacle of colour and rhythm.
Malabar Mahotsavam is held every year in January, either at the heart of the city or on the beach. The festival showcases the centuries old cultural heritage of the region's artistic, literary and religious traditions. Both professional and amateur artists are featured from a variety of genres such as music, dance, poetry percussion, drama and literature. The festival serves many purposes. Traditional art forms are given a new lease of life. Spectators are exposed to the various art forms of India and can appreciate the country's proud, rich cultural heritage and the immense tourism potential, of the region, can be endorsed.
In past years, Malabar Mahotsavam had been experiencing a decline in stature. Due to the economic downturn and lack of sponsorship, the festival had to be cancelled in 2009. In 2010, the festival made a glorious comeback, with the chart-topping singers Adnan Sami of Pakistan and Shreya Ghoshal of West Bengal.
Alongside the cultural displays, agricultural and handicraft exhibitions and sales, as well as food stalls, lend further variety to the festival. It is also an occasion to enjoy fantastic firework displays. Many see the most important feature of the festival to be its accessibility to the common man. Entry to Malabar Mahotsavam is free for all. It is a one of a kind fete . Its success has motivated other districts to hold similar festivals.