Ivalo Cheapest Fares
To search and book flights to Ivalo in 2021, please enter your requirements and click the search button above.
Midnight Sun Film Festival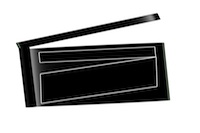 Founded in 1986 by Finnish film makers, the Kaurismäki brothers, the famous Midnight Sun Film Festival takes place in the Finnish destination of Sodankylä, situated right in the heart of Finnish Lapland. It is just 80 miles from Ivalo airport and some 120 kilometres above the Arctic Circle, where in the summer you can experience 24 hours of sun. This unique Finnish destination provides the one-of-a-kind Midnight Sun Film Festival with an atmosphere that no other festival around the world can compete!
Each year the festival is visited by the very best and most prestigious movie and film directors, film and documentary professionals, and young film and animation directors. It attracts people not just from Finland but from other countries across the world. Each year there are in excess of 150 - 200 media representatives and a staggering number of festival goers which has previously topped 20,000.
Festival goers share one main passion: the love of the art of cinema. Obviously with no setting sun and it being just as sunny at 4am as it is at 4pm, the actual time can easily be forgotten and visitors are spoiled with the chance to watch films which are screened across three main venues, 24 hours a day.
The festival is split into three sections: famous films and films by the most famous directors of all times, the gems of the very latest cinema and then for the avant garde, silent movies screened with live bands and orchestras. There are also discussions and question and answer sessions every morning with the guest directors and media representatives, introduced by the festival director, Peter von Bagh.