Tampere Cheapest Fares
To search and book flights to Tampere in 2021 and 2022, please enter your requirements and click the search button above.
Short Film Festival is an Essential Destination in Tampere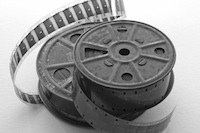 Each year the city of Tampere is taken by storm by an eclectic programme of short films put on at the Tampere Film Festival. As one of the premier festivals of its kind in Northern Europe, the Tampere Film Festival spans five days and brings together an audience of film lovers to explore the genre of short film.
International and Finnish filmmakers descend on the vibrant city of Tampere each year, organising an array of special screenings of animation, classics from forgotten film archives and music documentaries.
Seminars, discussions, interviews and other activities, all related to the field of Finnish films and the short film genre, are also held, making it essential for film enthusiasts from around the world. The festival has been known for debuting some of the best short films from around the world, and in particular for jump-starting the careers of Finnish filmmakers.
Tampere's Old World buildings and historic architecture create the perfect venue for this innovative event. The programme is created every year with the audience in mind, making it a perfect holiday destination for anyone wishing to explore the best that Northern Europe has to offer while also enjoying a popular film festival.
The festival takes place every year in the Spring, making it a perfect time of year to explore the large city's streets and many other attractions. The destination is known for its many and varied exciting festivals throughout the year, during all four seasons.