Turku Cheapest Fares
To search and book flights to Turku in 2021 and 2022, please enter your requirements and click the search button above.
Turku Turns on the Style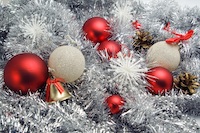 The former capital of Finland is embracing its responsibilities as the newly crowned European Capital of Culture, and is commemorating the occasion with a year-long programme of events and exhibitions.
The city of Turku, the oldest city in Finland, has planned its own programme of events and exhibitions that it hopes will raise the profile of the 'Official Christmas City of Finland' and generate the associated social and economic benefits. The variety of events in this destination will include shows that feature homoerotic leather-clad figures with bare torsos, sitting alongside a heavy metal music show involving the bodies of burnt zombies being thrown across the stage. This eclectic mix of entertainment and expression of cultural history will be combined with more family orientated entertainment, as well as scientific experiments; Turku is a world renowned centre for biotechnology and information technology.
In a rather novel publicity stunt, the authorities have given over 5,000 tickets to local doctors so that a visit to the event can be prescribed. It is a move designed to highlight the beneficial role of culture in health and general well-being. The festivities will also include a project aimed to attract new drama writing talent with the winning entries performed by theatre companies in Turku.
This destination is served by an airport that has low-cost flights from most European countries. A fire in 1827 razed three-quarters of the city to the ground so only the medieval Doughty Castle survives. The remaining pieces of the jigsaw must be pieced together by a visit to the various archaeological museums in the town.