Cheap Flights to Helsinki (HEL) from UK Airports
Book flights to Helsinki
Helsinki Cheapest Fares
The lowest fare found to Helsinki (HEL) was £137 with Lufthansa and the cheapest direct flight was £174 with Finnair. The fares shown here are the lowest flight prices to Helsinki obtained in actual searches by Just The Flight customers. To search and book flights to Helsinki in 2022 and 2023, please enter your requirements and click the search button above.
Helsinki Celebrates Its Birthday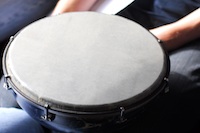 Helsinki is a wonderful place, home to many historic festivals and traditional Finnish traditions. However, Helsinki is very much a modern city and also plays host to a number of sporting events, rock concerts and lively celebrations. Helsinki has many cultural attractions and plenty of theatres and concert halls as well as an opera house. There is enough to entertain almost all visitors. The summer months are when the best selection of festivals are held and there are also many other things to do. Helsinki Paiva, or Helsinki Day, is held each June and marks the birthday of the city. Traditionally, the day starts with the mayor taking morning coffee and the celebrations continue throughout the day. Visitors to the city can enjoy a variety of performances, concerts, exhibitions and guided tours. Helsinki Day is just part of Helsinki Week, which has grown up around Helsinki Day and aims to provide residents and visitors alike with a diverse programme of events from the city centre to the most distant parts of the city. Festivals include old favourites such as Pihlajamaki Goes Blues, the Guards Band Festival, Helsinki Samba Carnival and Les Lumieres – Enlightenment Era Cultural Festival which offers literature, music, science and dance from the American era of George Washington. New events may be added including the Nordic Juggling Convention which attracted professional and amateur jugglers from across the world.
Cheap Flights
The best prices our customer have found to Helsinki in the last 7 days
Lufthansa
Helsinki
£137

KLM
Helsinki
£149

Air France
Helsinki
£149

SAS
Helsinki
£164

airBaltic
Helsinki
£172

Direct Flights
The cheapest direct flights to Helsinki our customers have found in the last 7 days
Finnair
Helsinki
£174

British Airways
Helsinki
£198