Zakinthos Cheapest Fares
The lowest fare found to Zakinthos (ZTH) was £142 with EasyJet. The fares shown here are the lowest flight prices to Zakinthos obtained in actual searches by Just The Flight customers. To search and book flights to Zakinthos in 2020 and 2021, please enter your requirements and click the search button above.
Celebrate Carnival in Zakinthos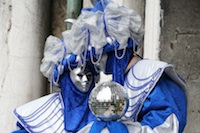 Carnival is one of the most exciting events on Zakinthos Is, Greece. This event is particularly joyful, with a colourful festival atmosphere. You will certainly want to consider taking part in the Carnival during your visit to the island.
The Carnival on Zakinthos Is, Greece, can take place between February and May. You will find that it has many similarities to the spring carnivals that were celebrated by Greeks in ancient times. It lasts for two weeks, with plenty of activities that attract visitors and locals alike.
One of the best features is parade featuring the Carnival King for the year takes place on both Sundays during the Carnival. Since the parades travel around the whole island, everyone may experience them, no matter what Greek city is their destination. Attendees show up in their best, festive costumes made for the Carnival. Several smaller parades are also held during the two-week period that visitors and locals like.
Improvised public speeches known as omilies are given by costumed actors from local theatrical groups. These speeches provide a lot of amusement, since they contain social commentary of interest to locals. If you would like to interact with locals, parties and dances take place in various locations around the island.
The festival is closed with a satirical event known as the Funeral of the Mask. The Carnival King plays the deceased, who is carried in a procession resembling that of a funeral procession, including a parade of mourners following. This event is considered a particularly humorous ending to the festival. Anyone who wants to partake of unique aspects of the country's culture will want to make Greece their destination during the Carnival season.