Kona Cheapest Fares
To search and book flights to Kona in 2020 and 2021, please enter your requirements and click the search button above.
The Queen Lili'uokalani Race, Kona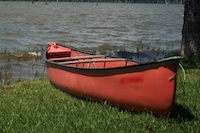 Every September the largest canoe race in the world brings the best canoe sportsmen and women to the destination of Kona, Hawaii, USA
The Queen Lili'uokalani Race is named in honour of the last Queen of Hawaii. The first race began on her birthday in September and since then it has grown from a one-day event to now being held over the three days of Labour Day Weekend. There are a staggering number of participants which last year climbed to over 2,500 canoe enthusiasts, travelling from as far as Japan, Hong Kong, Australia, Europe and Canada. On the first day, there are strenuous single-hull races which span the whole 18 mile course between Kailua and Honaunau. Over the following two days there are double hull races, one-person races, and the Ali'i Challenge, which is a paddle from Kailua-Kona to Kona Village.
Since its early beginnings in 1972, when it started as simply a training session for the team members of the gruelling Na Wahine O Ke Kai (Women) and the Molokai Hoe (Men) which are both long distance canoe races from the island of Molokai to the island of Oahu, it has grown and grown into the worlds largest long distance canoeing competition. This makes Kona the number one destination for travel every September.
During the weekend, the whole island is alive with celebrations and colour for the entire three days. Celebrations include, on the Saturday night, a torchlight parade and dance for everyone and the Awards Ceremony takes place at a luau on Sunday.