Innsbruck Cheapest Fares
The lowest fare found to Innsbruck (INN) was £73 with EasyJet. The fares shown here are the lowest flight prices to Innsbruck obtained in actual searches by Just The Flight customers. To search and book flights to Innsbruck in 2022 and 2023, please enter your requirements and click the search button above.
Skiing in Innsbruck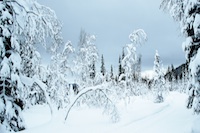 One of the most beautiful areas for skiing in all of Europe, Innsbruck is most renowned for a landscape that makes it perfect for active pursuits. The village boasts incredible Alpine views from all directions and 44 chairlifts and surface lifts, making it the perfect destination for skiers. Skiing is one of the most noted activities for those visiting Innsbruck, and for a good reason. Lifts provide easy access from the city for those going up to the slopes.
Along with skiing and snowboarding, Innsbruck offers opportunities for all kinds of other winter activities for visitors of all ages and inclinations. Five snow-covered areas provide the perfect location for these winter sport activities, but just as important are the summer mountain hikes that the area provides, and the extensive opportunities for sightseeing that this Austrian town offers. Horseback riding, mountaineering, swimming and hiking are just some of the other activities that this area can provide to visitors.
Innsbruck provides vibrant nightlife as well as a historic and beautiful Austrian town nestled amongst a beautiful landscape. It offers everything that one might ask for in a ski holiday, while also providing ample opportunity for an exciting visit during all four seasons. This location is also very child-friendly with plenty of opportunities for children and parents alike to enjoy the activities found here, making it a wonderful family destination for ski holidays.
Daily flights are available to Innsbruck all year round.