Cheap Flights to Christchurch (CHC) from UK Airports
Book flights to Christchurch
Christchurch Cheapest Fares
The lowest fare found to Christchurch (CHC) was £818 with China Southern Airlines. The fares shown here are the lowest flight prices to Christchurch obtained in actual searches by Just The Flight customers. To search and book flights to Christchurch in 2021 and 2022, please enter your requirements and click the search button above.
The Matariki in the 'Garden City' of Christchurch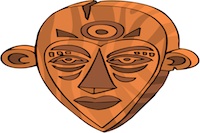 Christchurch is the second largest city in New Zealand and the biggest on the South Island. The city is widely known as the Garden City, primarily because of the number of green areas it contains. Christchurch is a city with its suburbs so packed with trees that they give off the impression of being a forest. One of the most intriguing aspects of this destination is its Maori culture, which can be experienced to its fullest by tourists visiting the area during the Matariki.
The Matariki is a Maori festival, which is held in celebration of their New Year. The event is so inherent to the culture of Christchurch that the whole city celebrates the turning of the year. During the festival, the Nga Hau E Wha National Marae or Pages Road, is lit up brightly with special lights to welcome in the New Year. The event is marked by cultural and sophisticated celebrations consisting of a wide range of activities that visitors can join in with. They include a full range of cultural entertainment, stargazing, craft activities and exhibitions held on Pages Road and at various libraries across the city. The festivities often also include special activities designed for children; for example a kite making workshop.
The city of Christchurch is the ideal destination for travellers looking to have a peaceful and relaxing break in the arms of nature, while experiencing a unique culture. Visitors arriving or departing on flights to and from Christchurch get a great view of the number of trees that grow in the city's suburbs.
Cheap Flights
The best prices our customer have found to Christchurch in the last 7 days
China Southern Airlines
Christchurch
£818

Emirates
Christchurch
£823

Qantas
Christchurch
£843

Etihad
Christchurch
£854

Singapore Airlines
Christchurch
£874